PRODUCT FEATURES
Hair Material: 10A Brazilian Virgin Human Hair
Lace Wig Type: Lace Front Wig
Hair Texture: Afro Curly
Color: Natural Black
Hairline: Pre Plucked Natural Hairline
Length: 8-28 inches
Hair Density: 150%, 180%, 250%
Lace Size: 13x4 Light Brown Lace and 13x6 HD Transparent Lace
Hair Weight: 105g-250g/wig
Cap Size: Average Size, Universal Cap Adjustable Size for most People
Hair Quality: Hair is thicker, softer and more durable with features of easy coloring, free tangling, shedding free, full and natural, cuticles facing towards in the same way.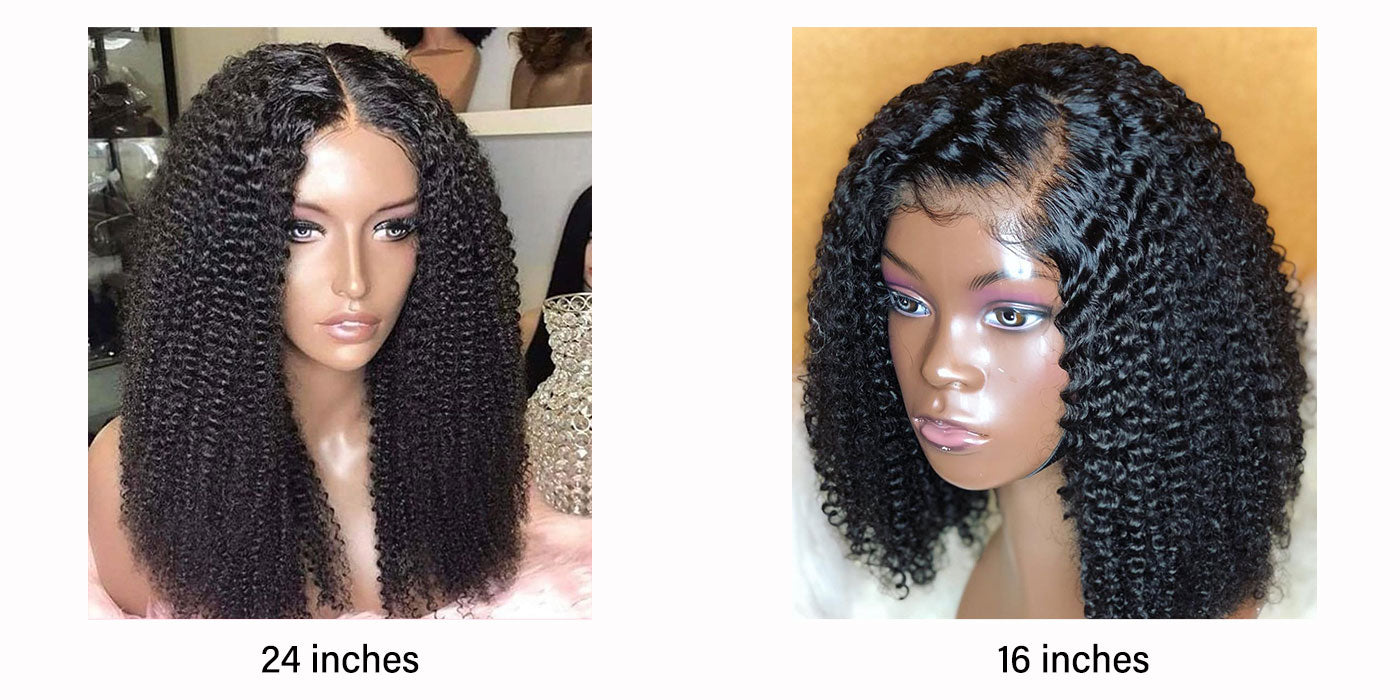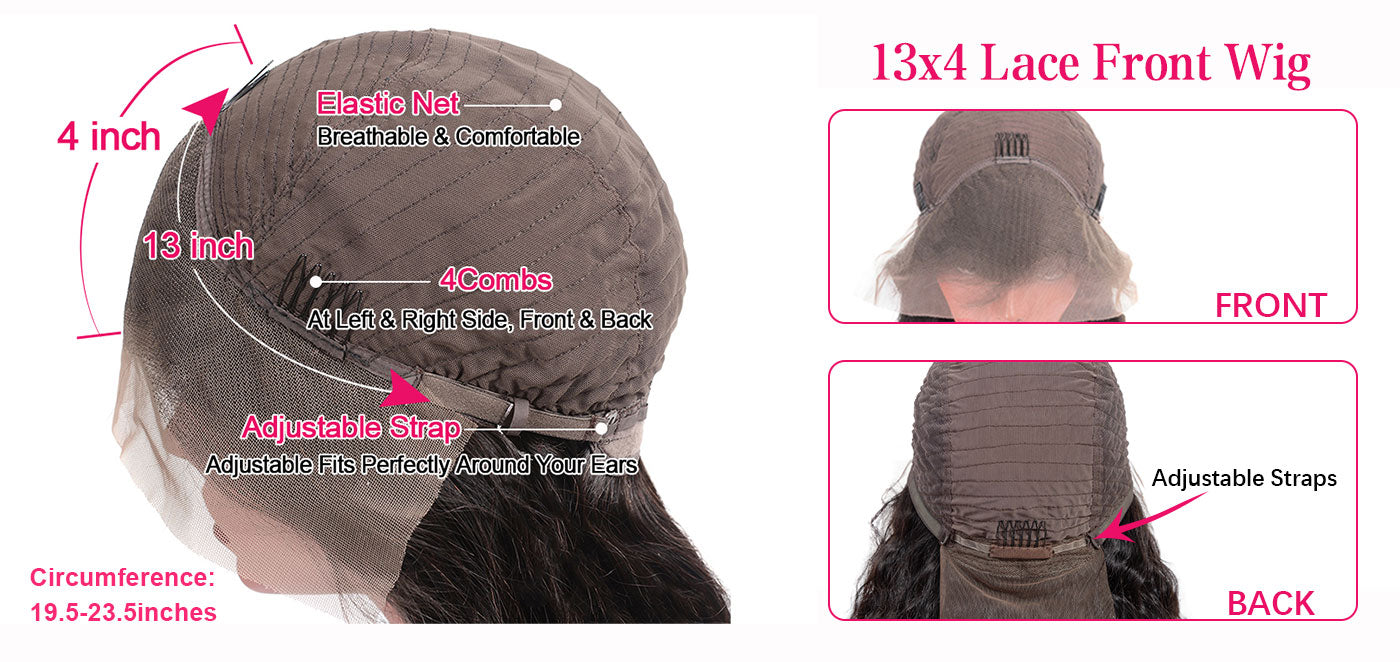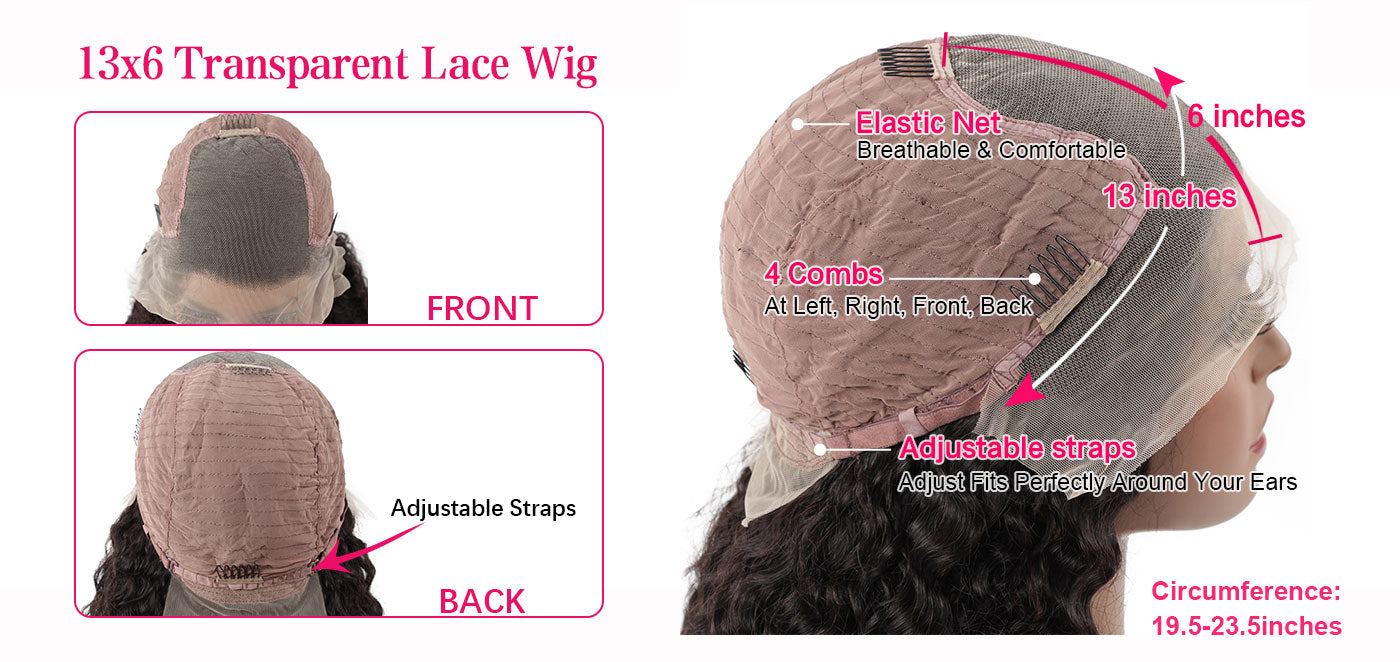 Flawless Ear to Ear Lace Frontal Wig. Can Do Free Part. You Can Enjoy the Natural Look in confidence.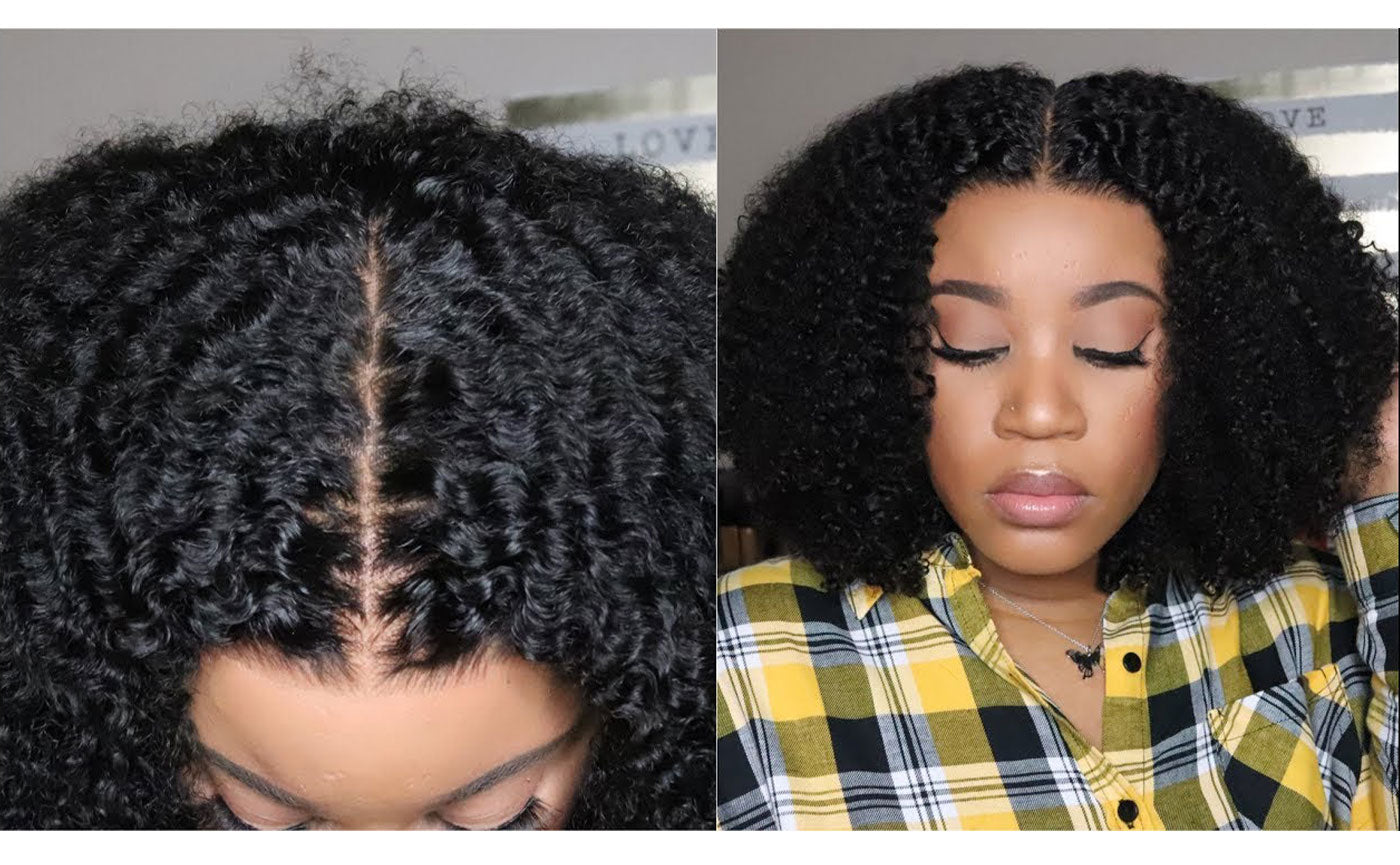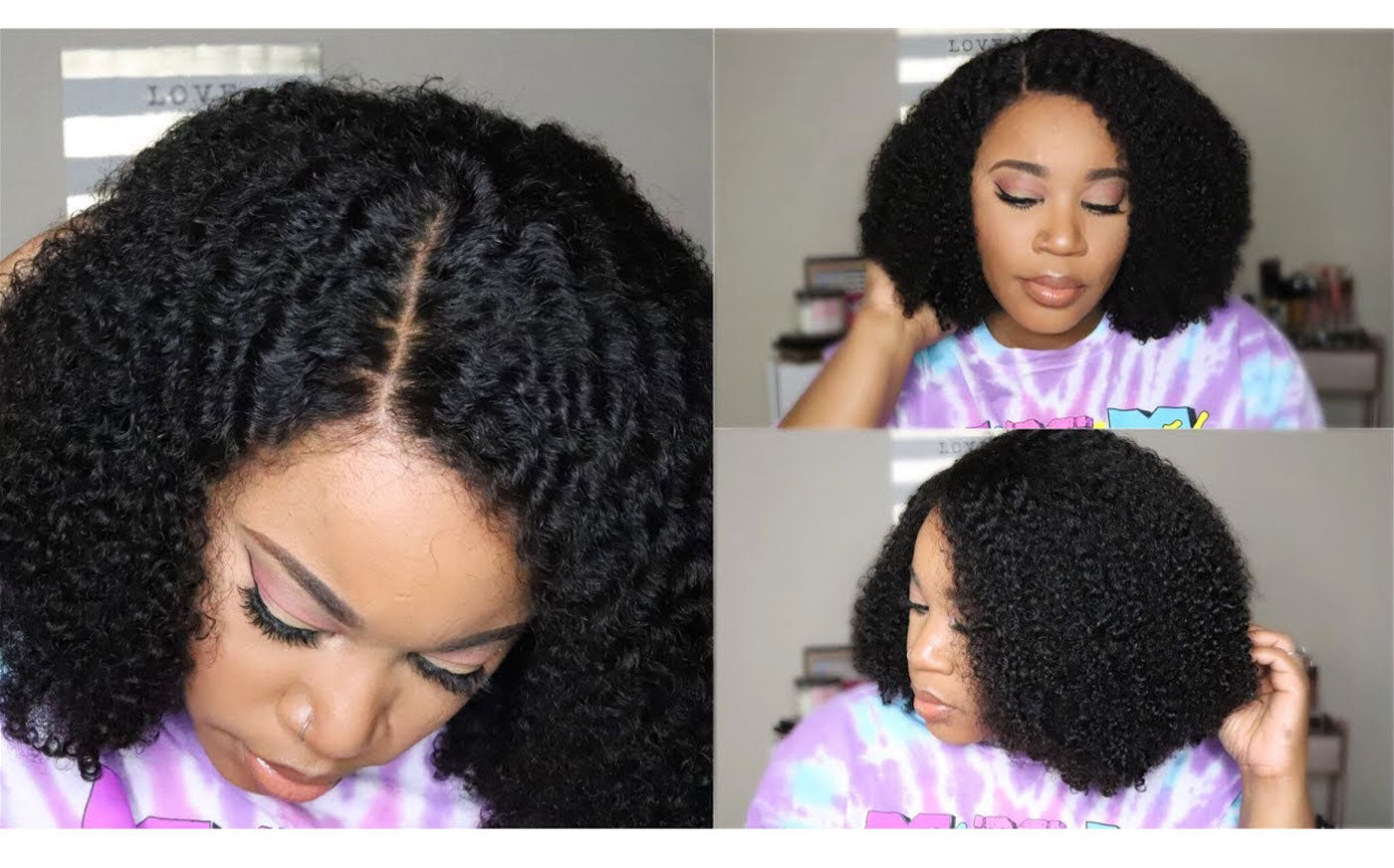 Q1: About Us ?
A1: We have own hair factory that have professional manufacturer with high technology and rich experiences workers. Our products are made from 100% unprocessed pure natural virgin human hair, since doing business,we provide customers with healthy, safe and durable high-quality hair and friendly service.

Q2: Is the hair 100% Human Hair ?
A2: Our hair are made of 100% unprocessed virgin human hair. We promise we don't use different sources on our weave hair, our hair is 100% human hair, we do not use any animal or synthetic hair in our products and ensure good quality. If you don't believe it, you can do a burn test.

Q3: Does the average cap fit my head ?
A3: In general, the size of most lace front wig is average size and with the high elastic adjustable straps, more than 98% customers feel it stronger fit with their head very comfortable. And It can keep the wig stable on the head even during exercise.

Q4: Why there are short hairs on the weft ? 
A4: When hairs cut from donors ,it is a bundle of long hairs and no weft. A length of hairs need to be fold for sewing in the wig cap. That is why there are short hairs by one side. Please don't worry about this, it will not impact hair looking, and will not influence on hair using and quality.

Q5: Why not every strand of hair are the same length ?
A5: Our hair is 100% human hair, As our own hairs, real human hair is not possible to grow the exact same length of every single strand. That is why human hair ends are always thinner than the top. Please fully understand and consider before placing order.

Q6: How to Confirm the wig density ?
A6: The wig density is closely related to the weight. For different Density , the weight us also different, when you receive the wig and doubt the density does not meet your order request, please weight the hair and send us a picture to confirm.

Q7: How To Keep Human Hair Wig Shape ?
A7: While you're sitting at home, take it off and put it on a wig stand. The stand will help keep its shape and taking it off your head takes away from your own tugging and pulling hairs out.

Q8: How long can the hair last ? How to take care well of the hair ?
A8: It can last 6 months at least if you take care of it well.
Maintenance Manual:
1. Detangle hair gently before washing. Do not rub or twist hair when you wash the hair.
2. Wash the hair gently in warm water with hair conditioner.
3. Blot out excess water with towel and allow hair to dry naturally.
4. Use wide-tooth comb (Straight/ Body Wave/ Loose Wave) or finger (Deep Wave/ Water Wave/ Kinky Curly) detangle the hair.

Q9: Does the hair have smell ?
A9: If the hair u get has smell, pls don't worry, here is some reason may caused the smell:
1. We use disinfectant in our process of turning raw materials into hair bundles.
2. We packed the hair by plastic bags, and plastic bags are most sealed, which readily produce water vapour.
AS a result, some foul smells wherein are formed.
To get the smell out, U just need to take a few minutes to wash your hair with middle shampoo and conditioner, all the smells will disappear.

Q10: Can I Make Restyle or Dye the Hair ?
A10: Yes. But we'd like to recommend you that too often restyle or dye the hair will dry it out. So, please make sure which kind of style or color do you like before you actually take action on it.

Q11: Want to know the buyers' words ?
A11: True Review from buyer: https://youtu.be/WBAf2GsvBwc