The Most Natural Hair Wig for Black Women
Afro curly
  hair is natural hair that has a beautiful dome or sphere shape that grows up and out like a traditional afro, but it has a curly appearance instead of a soft puffy appearance. 
Afro curly hair has always been synonymous with having to take years to grow out type 4 hair. However, with the recent advancement in wigs, clip-ins, and extensions, this look has never been more natural to pull off. Not only can you go from short to glam in under 10 minutes, but it does not matter what hair texture you are born with.
If you are already natural, I recommend installing the clip-ins, afro curly wig or kinky hair extensions.
 If you have a loose curl pattern like 3a 3b, it will be hard to get the curly afro to look unless your hair is relatively short. For you divas, I recommend traditional sew-ins and closures. Or our short 10''-14'' brazilian afro curly wig. The best curl pattern to use will be the kinky curly, coily or the afro kinky collections as these will give the best afro curly look!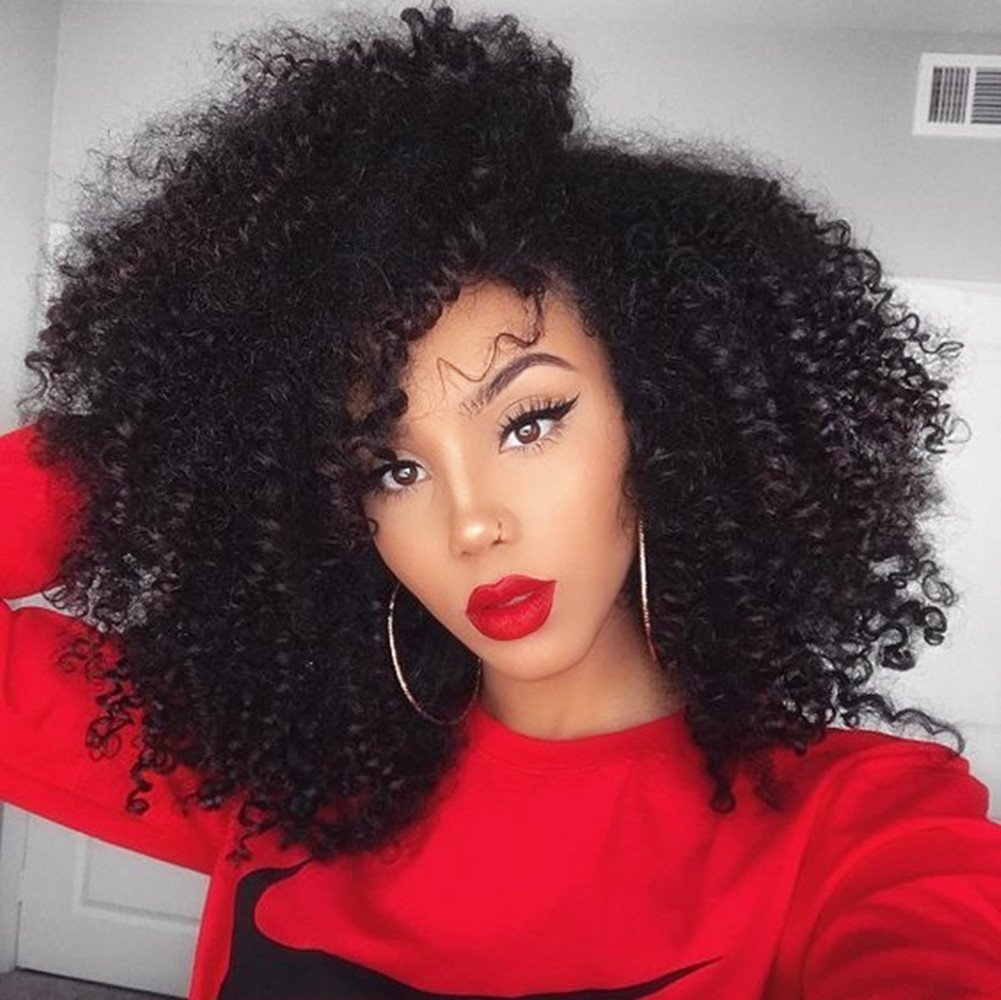 An essential factor to consider when trying to get a nice looking twist out is to avoid heavy and harsh creams. This ensures you lessen detangling and allows your Afro curly hair to become much more manageable for styling.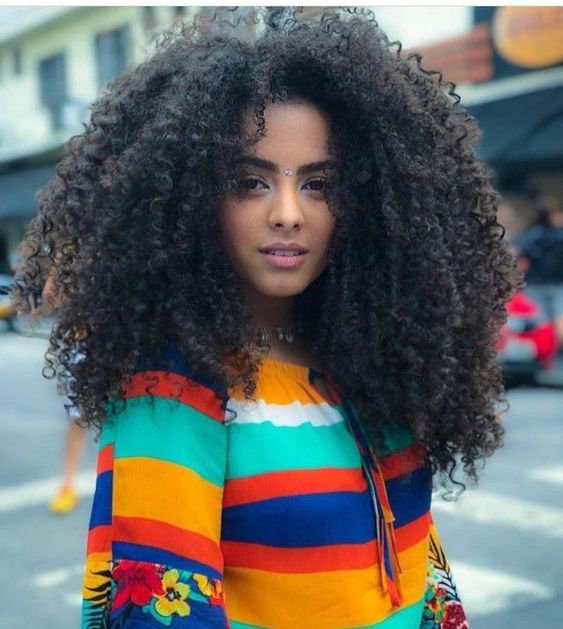 How to get a curly afro with natural hair ?🤔👇
You have to actively train your hair to make it more manageable during all earth seasons. However, this summer, it's become evident that a relaxed protective style could potentially be the best route.
A great way to achieve the best looking curly Afro is to follow these easy tips. An important thing to consider when shaping your look is to remember that patience is a virtue. Growing your hair out takes time (lots and lots of time LOL) however I will let you in a few secrets to fake it until you make it! Let's get started.
If your natural hair is long and thick enough, this style is effortless to pull off. You already have 3c or 4a natural textures than a wash and go will likely be enough to achieve that style. However, if you have 4b 4c hair, then it may be hard to achieve that ideal afro curly look. Instead, you will need to do either a twist out or Bantu knots to manipulate your curl pattern.
This characteristic texture has been sought after due to its recent popularity in the African American communities. If you do not have the thickness or the length to pull off the curly afro, then you can always use wigs.
Get natural extensions that blend with your actual type 4 hair texture, that's very important; otherwise, your hair will not blend well. I recommend getting short lengths so the hair will create a dome effect, 10″ or 12″ works best. Now its time to style and shape the hair.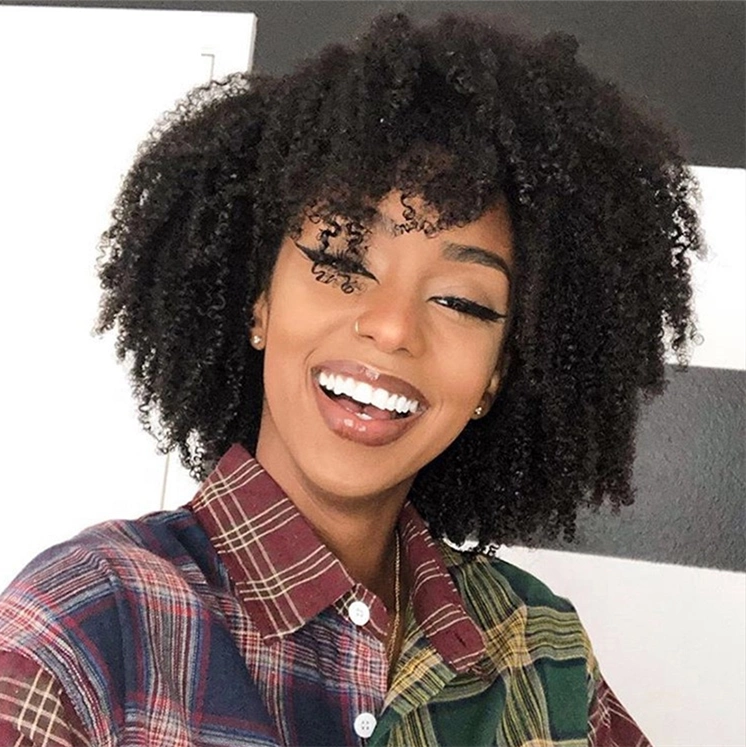 The easiest and most trending method to get the afro curly look is to use wigs! You can achieve any style, color, shape, and curl pattern that you want with little effort by merely installing a wefted afro kinky curly wig like this !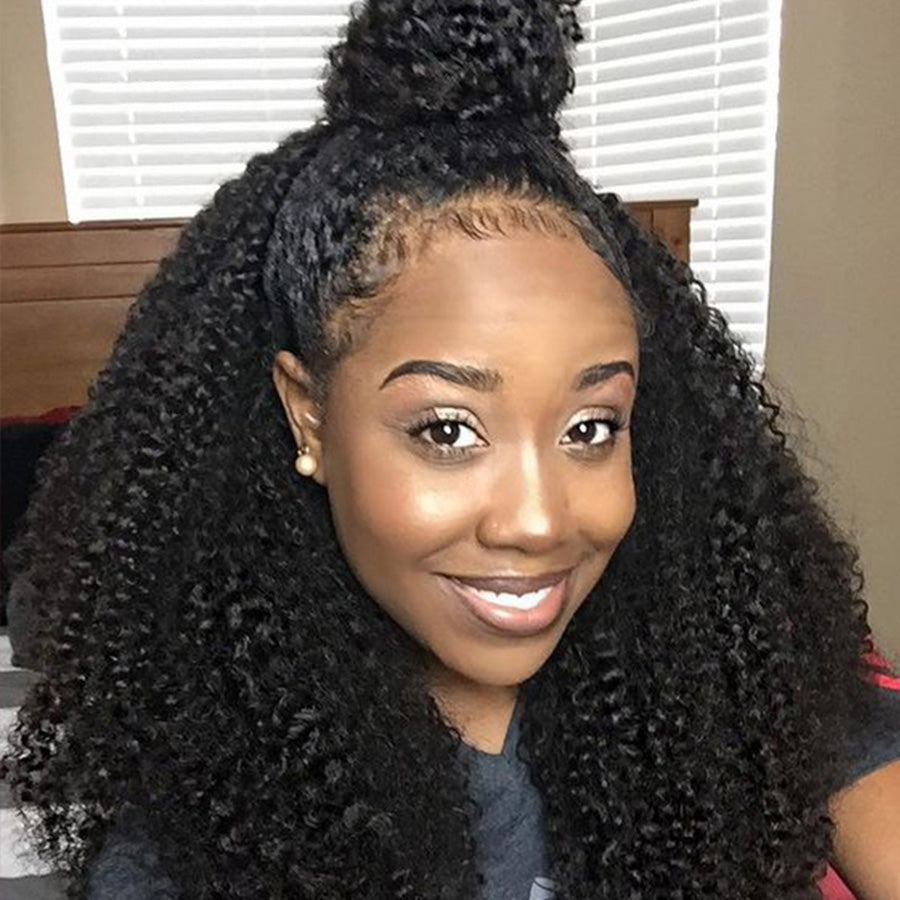 ---