Keep Your Wig Durable and Shiny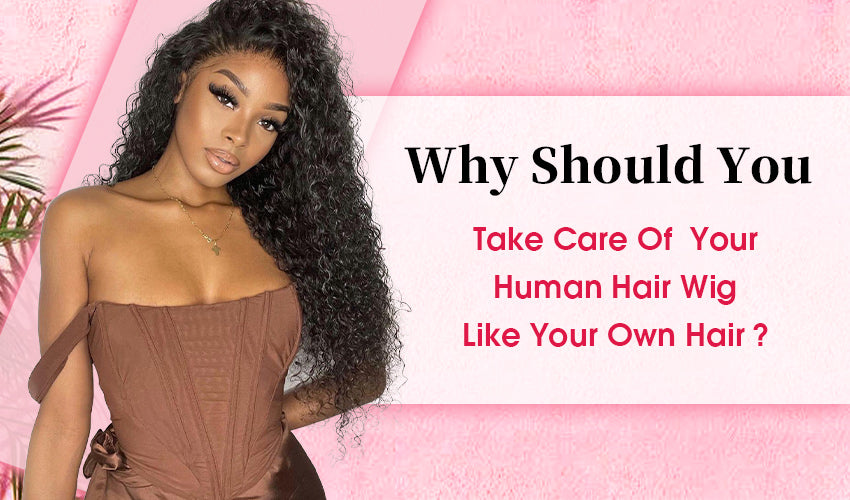 Styling and grooming hair is a battle many of us face on a daily basis. But if you find the right basics, you may find a regime that preps your hair in such a way that your style time gets cut in half. Much like makeup, you have to start with your foundation care with your hair. If you have a good foundation, you will have a much easier time perfecting your desired look.
"Why should to care for human hair wig like your own hair ?"
- There is a big misconception in the world of hair pieces that you don't need to care for it the same way you care for the hair growing out of your scalp. One customer told us her experience: I have worn several wigs in recent years in musicals or theater shows, and they were a mess very early on in the production. By the end of the run, we ended up chucking them because they had become such a mess that it didn't seem to make any sense even to attempt to salvage them. Now that I work for the theater in a backstage position, In order to save money, I clean and care my wigs. I wash my wigs with some good quality moisturizing shampoo and use fingers to clean the scalps between tracks gently, then rinse it thoroughly. Acturally, Jon Renau Argan Smooth Shampoo & Conditioner: Argan oil products are a great choice to make your hair smooth, silky and healthy. Apply natural oils such as Moroccan Argan Oil, Extra Virgin Olive Oil or Grape-Seed Oil. Apply some oil or leave-in conditioner for about 30 minutes with a shower cap. The wig is more durable and shiny with a good care.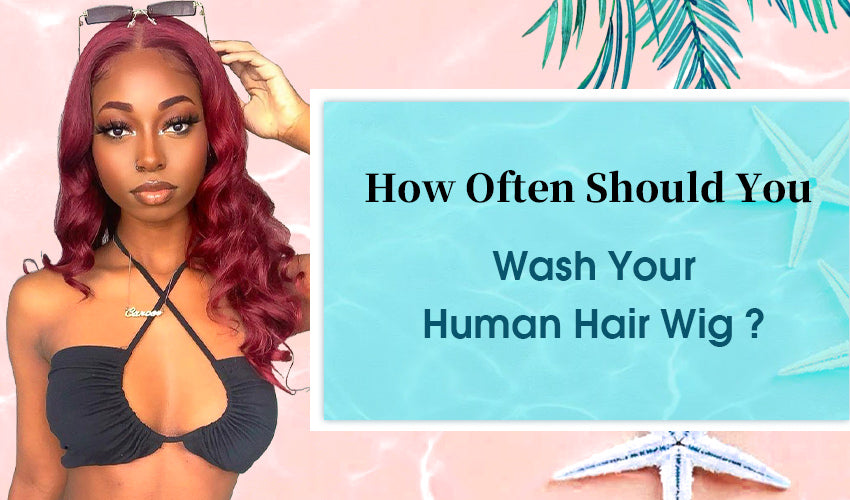 How often are you shampooing your human hair wig? If you answer is "Wear once and wash once", this is where you need to make your first adjustments. Over shampooing can be one of the most damaging things you can do that can damage your hair and dehydrating your hair even faster because our wigs are made of 100% human hair. Try to reduce the frequency of cleaning human hair weave, it is best to wear about 6 times before cleaning. However, if it seems to be oily, it is best to reduce the number of times you wear the hair weave.
Brushing Your Wig: Do not brush your wig when it is wet. This will stretch and permanently damage the hair fibers. Let the hair air dry and comb the hair with your fingers. Then, use elastin or hair rolls to keep the curl.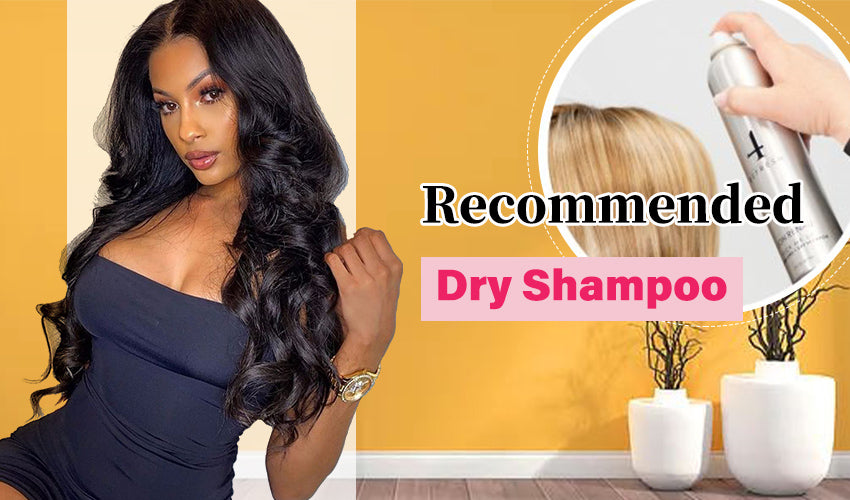 Dry shampoo is quite possibly the hottest hair styling product to hit the market in quite a while. It is a very good shampoo for human hair wigs for it's great quality and cheap price.It is entirely possible to get a good dry shampoo at a reasonable drugstore price. If you are looking for a few different ones to try, here are 3 top Dry Shampoo that are recemmend by our customers who are stylist.

#1: Batiste Dry Shampoo
Batiste's Dry Shampoo is our number one pick for drugstore finds. There is no question why this is the one of the top-selling dry shampoos at the drugstore. This dry shampoo has the fresh soft scent that keeps you smelling clean, and the light volume hold that keeps your hair looking clean too.

#2: Style Edit Invisible Shampoo
For a drugstore brand, Style Edit's dry shampoo is on the higher end of things. It certainly makes up for the cost with its ease of use. This dry shampoo is almost impossible to overuse. This makes it essential for several sprays throughout the day to revamp your look. It's super lightweight formula makes it an ideal choice for those with thin hair as well. An added bonus to this dry shampoo, it sprays out clear. No more fear of a powdered wig look. This dry shampoo assures you that, even if you don't brush it out all the way, you won't have any spots of white powder showing.

#3: Pantene Original Fresh Dry Shampoo
Pantene's dry shampoo is great for two significant reasons. The first being, it is one of the cheapest dry shampoos you can buy. If you are on the fence about trying out some dry shampoo in your style, this is the one for you. It's a minimal investment with a great result. The second chief reason is its fresh scent. Often extending a hairstyle an extra day can result in a dirty smell. Many dry shampoos attempt to cover that smell with a strong unnatural perfume. Pantene's original dry shampoo gives a subtle fresh scent that makes the difference without smelling like a walking fragrance boutique.
---